Subscribe to Power Farming Publications
Step 1/5: Choose Subscription
Subscribe to Power Farming magazine
Be the first to know what's going on. Read the top magazine for exclusive behind the scenes machine releases well before any other publication. Power farming magazine is the recognised leader for editorial content on Tractors, Telehandlers, Harvesters, Sprayers, Grain handling equipment, Hay and Silage equipment, Minimum till seeding rigs, Cultivators, GPS systems, Unmanned Aerial Vehicles, 4WD Utes and trays, ATVs and Side x Sides. Farmbikes. Pumps, Generators and Irrigation equipment. With exclusive reports on new machinery and product releases along with the latest Livestock, Cropping and Dairy news. With a subscription also comes an annual lift-out Rainfall Calendar, plus a highly popular Logbook to write down all your machinery services and expenses. There is also a special centre supplement on the best used farm machines, from Australia's most trusted dealers. Buy from these dealers first.
Subscribe to Power Farming 2020 Diary
The most popular Diary available for farmers and contractors. Desk size 28cm deep by 21cm (11x8in).
Over 160 pages including 32 colour pages with all the leading Field Days and Ag Shows for 2020. Along with a handy machinery buyers guide section that lists the leading models with prices. Full week to a double page opening format, with a quick reference 12 month calendar on each week. Unique page design makes the Diary ideal for home or farm business. There is also a personal finance planner, an explanation of investment terms, address section, public and school holidays for all States. All in a sturdy colour cover with gold blocking.
Subscribe to Power Farming Annual 2020
Since 1937 the Power Farming Annual has listed all the leading Tractors and farm machinery with detailed specifications that make it an ideal reference source for checking details on non-current equipment in later years. Earlier issues of the Annual are highly prized possessions as will be our 2020 edition, for years to come. Right now, you can source the Annual for the right piece of machinery from the leading new models on offer for 2020. Over 320 pages with full specifications for the most popular Tractors, Harvesters, Sprayers, Tele-handlers, Seeders, Cultivators, Hay equipment, Feed Mixers and Wagons, Spreaders, Front-end loaders, Wheel and Track Loaders, UTV's & ATV's, Plus quick reference specifications to non-current Tractors ... over 3000 Tractors and farm machines are listed.
Subscription terms and conditions for Power Farming publications
All subscriptions are quoted in Australian dollars. All rates include postage, handling and gst, for delivery within Australia only. Subscriptions are paid in advance and a valid credit card must be processed and credited to the Diverse Media Group P/L account before delivery can be activated. Once an order has been processed and delivery activated to the recipient as advised on the order form, no refund can be claimed.
Power Farming online subscriptions are operated in Australia by the Diverse Media Group Pty. Ltd. ABN 90 116 212 830. 520 Elizabeth Street, Melbourne Vic 3000. Tel: (03) 9347 8200 Fax: (03) 9347 8600.
Please note: These rates are available within Australia only.
Overseas subscribers should email Power Farming for a subscription form. email:
saleyard@powerfarming.com

Power Farming Magazine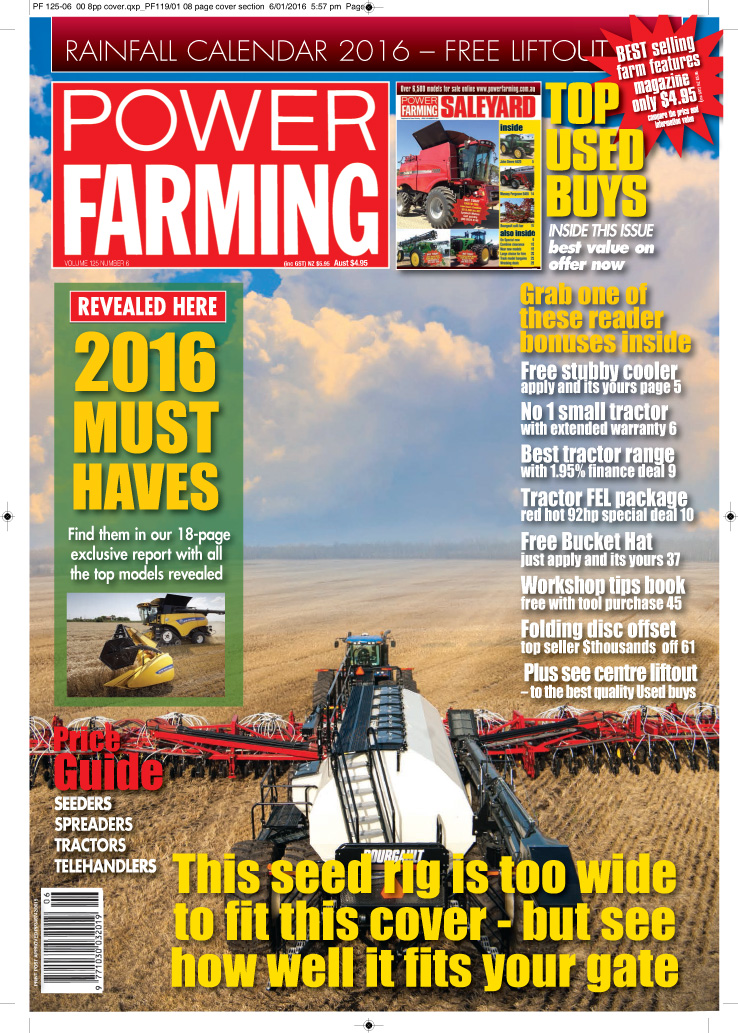 Subscribe to the magazine that covers both new and used farm machinery - Power Farming since 1891. Join top Farmers and Contrac...
Power Farming Diary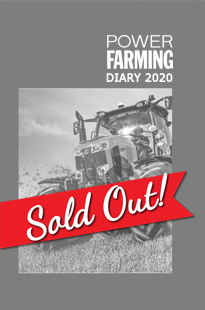 Over 160 pages with Ag shows, public and school holidays for 2020. All in a sturdy colour cover with gold blocking.
Power Farming Annual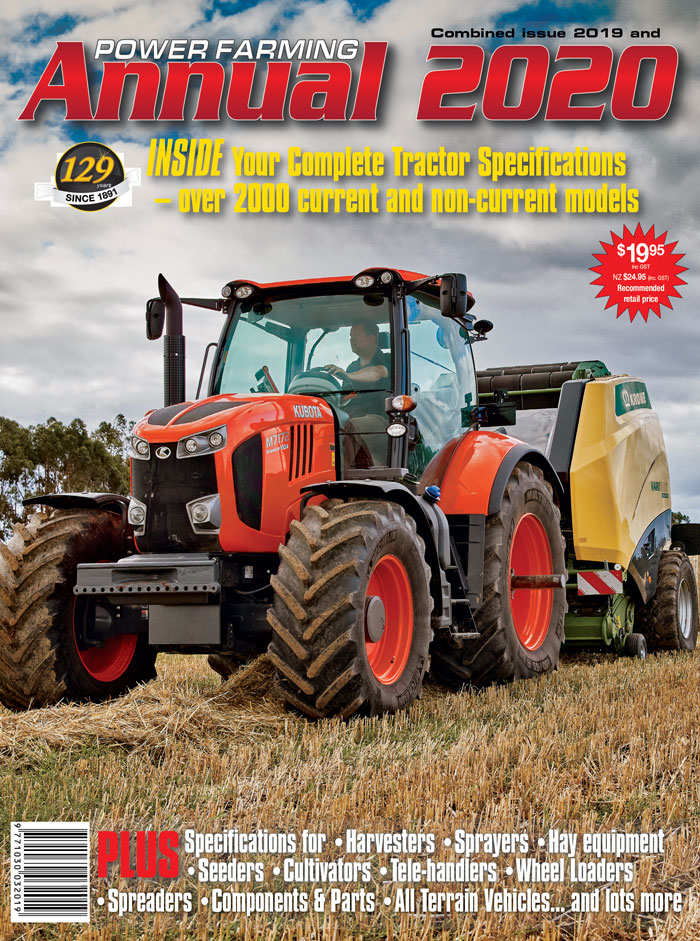 320 pages with specifications for the leading new Tractors and farm equipment ...over 3000 farm machines listed.
I would like to purchase...
All prices are inclusive of postage & GST.